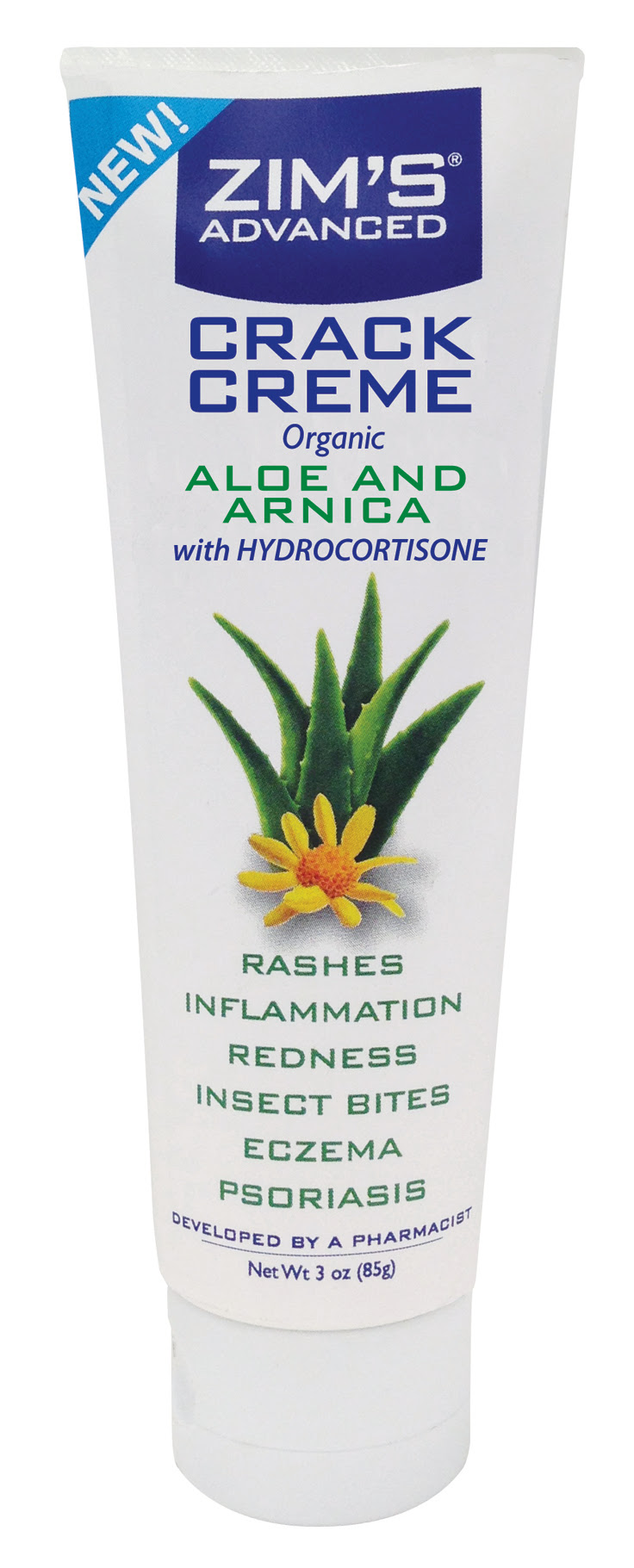 Zim's Advanced Organic Crack Creme with Hydrocortisone is an organic cream designed to fight your bodies signs of winter. Zim's has reworked their old formula adding hydrocortisone to help speed recovery and relieve dry, cracked, hands and feet. Use for a number of different winter skin ailments.

Continue on to read my review, and win your own bottle of Zim's!
Crack Cream
Zim's Crack Cream contains Aloe and Arnica, elements that have been helping with various skin conditions for centuries. With added hydrocortisone, this Crack Cream provides extra relief of winter dry and cracked hands and feet. And Zim's was designed by a pharmacist!
• psoriasis
Overall, I like this creme. My hands have been particularly dry this season, and though I forget to use it regularly, I do think that this Crack Cream has made a difference in the dryness of my hands. I'm thinking I might give it to my Dad to try out on his psoriasis to see how it works for that skin condition. It's one of the suggested uses.
Max-Freeze
While this review will focus on Zim's Advanced Crack Creme, I also wanted to share pictures of the other product Zim's sent me, Max- Freeze. Max-Freeze provides you with "maximum muscle and joint pain relief" all in the convenience of a continuous spray bottle. I haven't tried this yet myself, as I don't often end up with muscle or joint pain (maybe once I FINALLY start working out I'll be in need of it).
Here are the backs of the bottles so you can read the ingredients. There are some things that seemed a bit odd to me, but it contains organic ingredients and nothing seemed to set off red flags. My Mom (who has a background it plants) didn't see anything "bad" either.
Buy Zim's Products
• Available in person at select drugstores (

Harris Teeter, HD Smith, Marc's, Medi-Systems, and Value Drug).
• Available online at Drugstore.com and Amazon
.com (
Zim's Advanced Crack Cream with Organic Aloe and Arnica, 3 oz
)
Here is a little dollop of the Crack Cream. That little pea sized amount is all you need for both hands.